Guided Tour: Red Dot Design Museum
With about 2,000 exhibits from roughly 45 nations, the Red Dot Design Museum Essen presents the largest exhibition of contemporary design worldwide. Innovative and very shapely designed everyday items give visitors an understanding of cultural or country-specific characteristics, inform them about current trends and demonstrate how design has changed over the years.
A shuttle bus will be leaving at "Haus der Technik" after the last session. The guided tour (available in German and English) will take place between 19:00-20:00.
The following Conference Dinner is in close vicinity. All Expenses are included in the conference fee.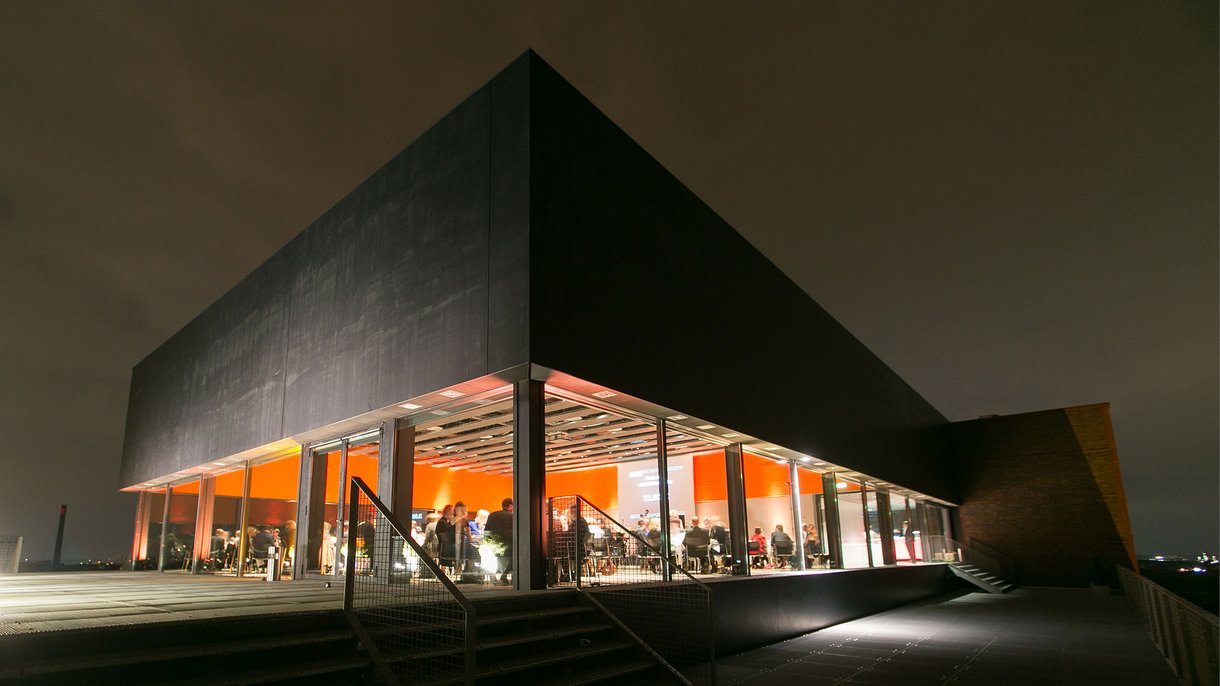 Conference Dinner: Erich Brost Pavillon
The historical World Heritage Site Zollverein colliery (operated until 1986) today stands out with art, design and gastronomy. The literally most elevated address on Zollverein is coal washing. The glass pavilion on the roof offers a magnificent view over the Ruhr area. Even the entrance to the coal washing facility via Germany's highest freestanding escalator is an experience.



At a height of 38 metres, the approximately 320 square metre hall with its surrounding roof terrace offers a breath-taking panoramic view - from the Schalke football arena to the Essen skyline and up to the Oberhausen gasometer. The Imhoff catering service serves the dishes with top-class fresh cuisine that is well known in the Ruhr area.




After the conference dinner, the shuttle bus will return to "Haus der Technik".