Conference dinner
The conference dinner will take place on Tuesday 5th September from 18:30 in the restaurant Casino on the site of Zeche Zollverein. See directions below.
Social Event: Guided Tour at Zeche Zollverein
On Tuesday 5th September, the conference program will be followed by a guided tour of the UNESCO world heritage site Zeche Zollverein.
The Zollverein Coal Mine Industrial Complex (German Zeche Zollverein) is a large former industrial site in the city of Essen, Germany. The first coal mine on the premises was founded in 1847, and mining activities took place from 1851 until December 23, 1986. For decades, starting in the late 1950s, the two parts of the site, Zollverein Coal Mine and Zollverein Coking Plant (erected 1957–1961, closed on June 30, 1993), ranked among the largest of their kinds in Europe. Shaft 12, built in the New Objectivity style, was opened in 1932 and is considered an architectural and technical masterpiece, earning it a reputation as the "most beautiful coal mine in the world".Because of its architecture and testimony to the development of heavy industry in Europe, the industrial complex was inscribed on the UNESCO World Heritage List on December 14, 2001, and is one of the anchor points of the European Route of Industrial Heritage. [1]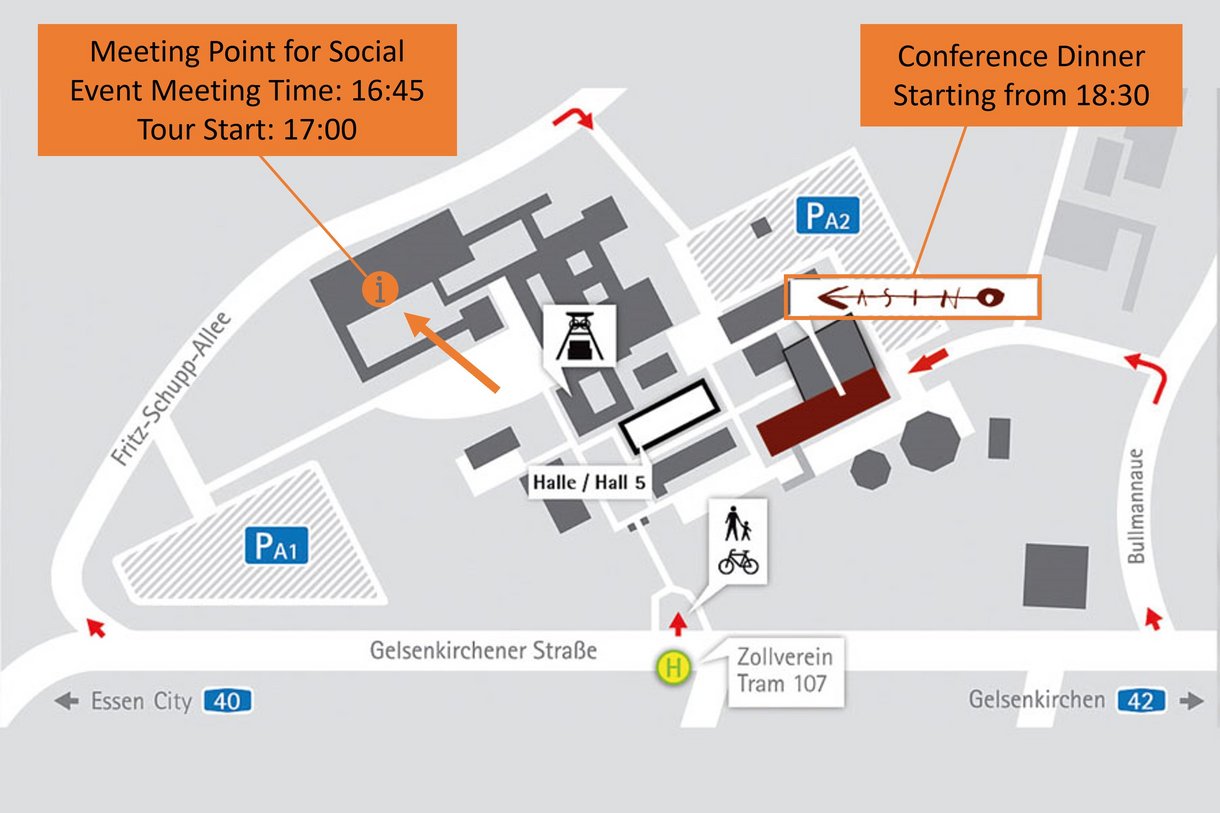 How to get to Zeche Zollverein
by public transport via the stops "Zollverein" (streetcar 107, also "Kulturlinie") and "Zollverein-Nord" (streetcar 107, also "Kulturlinie", bus 170, bus 183 or regional train RB32) as well as the stops "Kokerei Zollverein" and "Kohlenwäsche" (bus 183).
by car via destination address Fritz-Schupp-Allee while following signs to free parking lots PA1 and PA2
Campus Essen